2023Release Dog Bark Deterrent Device
Guaranteed SAFE Checkout
Are you worried when running into a pack of wild dogs intimidating you? 
If you enjoy walking or jogging in the park or in other outdoor areas, there's a good chance you often come across stray dogs that can be just plain annoying and scary.
This ultrasonic dog repeller can easily solve this situation by chasing stray dogs away and keeping unfriendly dogs at bay in a way that is still safe and humane.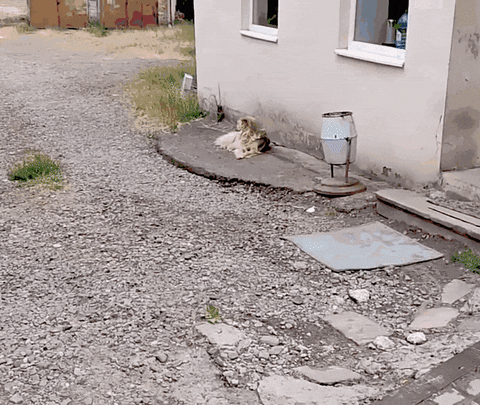 Features 
Independent ultrasonic button function - This dog repellent will help you chase dogs away from your house. Moreover, this repeller is equipped with advanced ultrasonic sound technology, which can be heard by dogs, so it can be used as a dog training device to help you train your dog.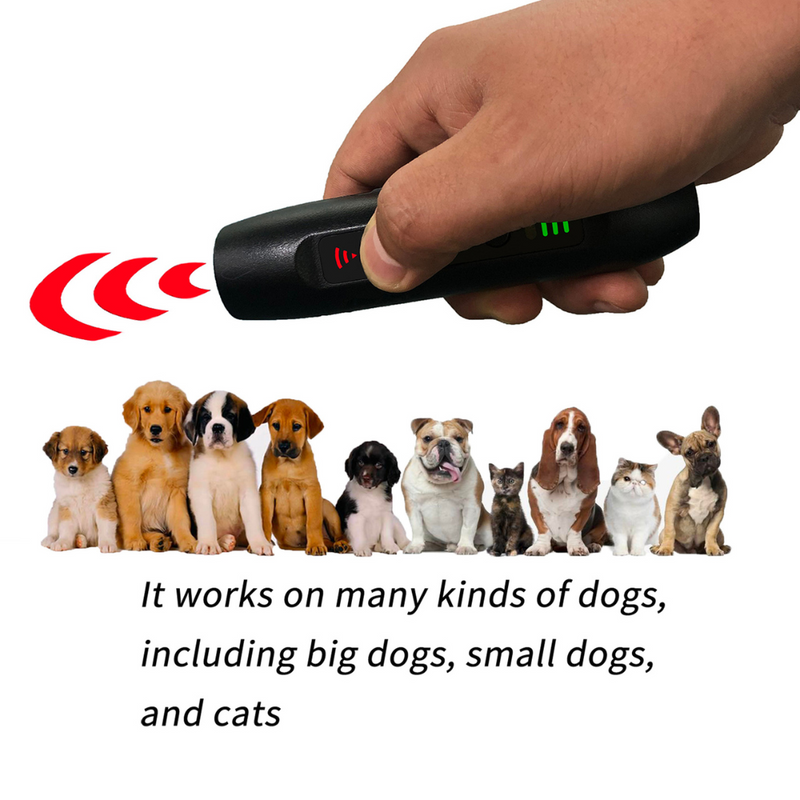 Training Device - A dog repeller isn't just for keeping unwelcome dogs away, it's also an excellent training device for dogs. An ultrasonic dog repeller can help you establish routines, good behaviors, and habits with your dog. For example, these dog trainers can help you emphasize when you want your dog to sit, be quiet, lie down, or even not bark.
3 Modes Flashlight - The product has a strong flashlight, which can achieve three modes of constant light, strobe light, and SOS, suitable for you when walking your dog outside at night. What's more, the flashlight has a smart light sensor, which can adjust its brightness automatically according to the environment.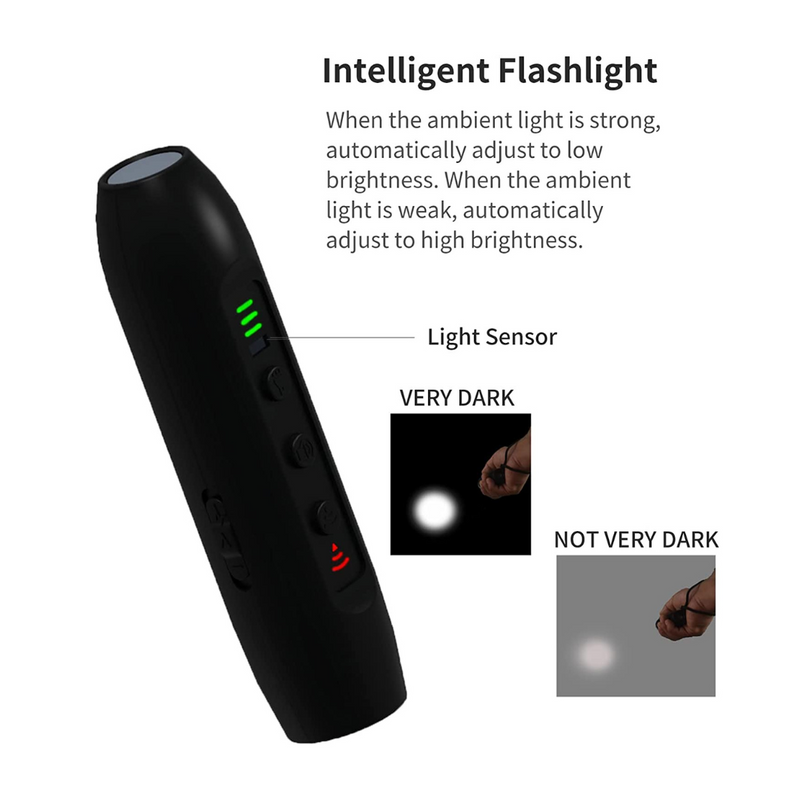 Ease of Use -  if you have an ultrasonic dog repeller, there isn't much you need to think about. Even with nervous and shaky hands, you'll be able to pull out the repeller and use it effectively by simply just pressing a button. Whether you're biking, walking, or jogging, you should be able to use the device comfortably while still maintaining focus.
LED Indicator - This dog repeller is equipped with a LED indicator, so you don't have to worry that the dog repeller will suddenly run out of power.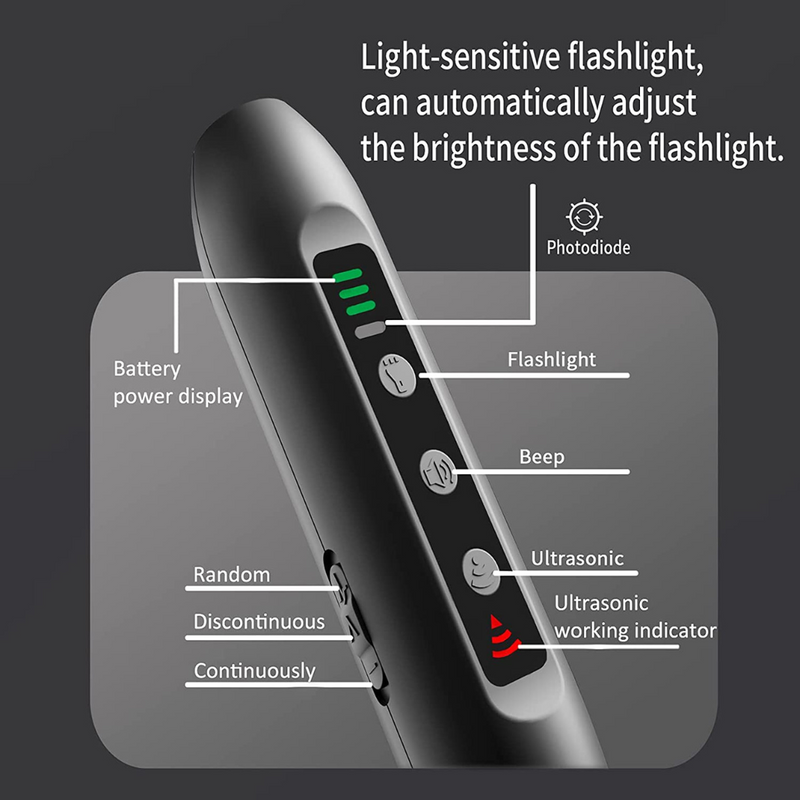 Chargeable & Long-lasting Life - The 1200mAh battery has the power saving function, which can be extended to 140 days on standby. Therefore, the product can be used for up to 20 days after a quick charging of about 2 hours.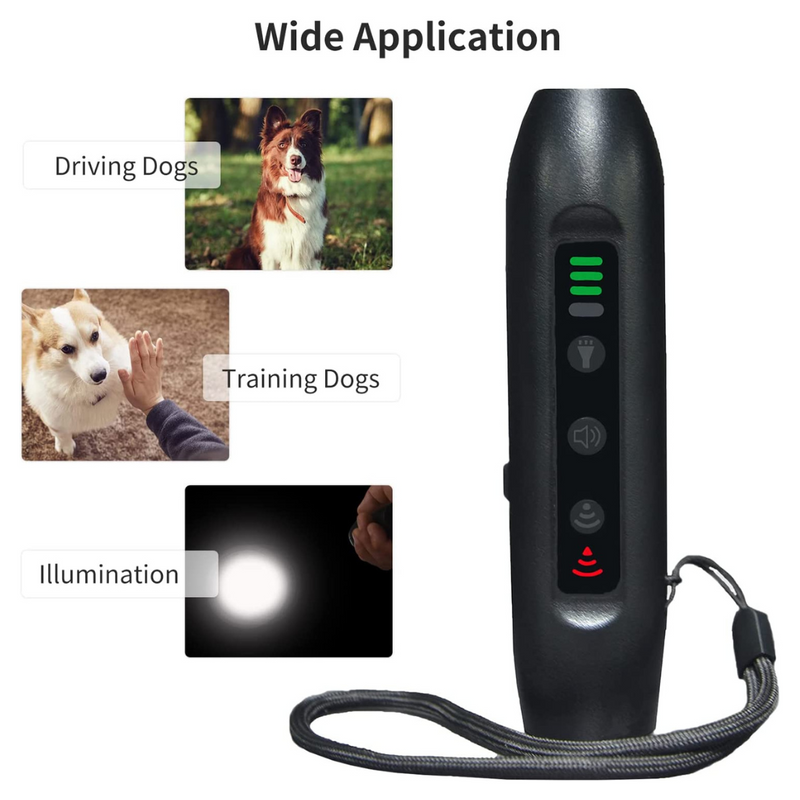 Specification 
Color: Black
Main Material: Plastic & Metal
Battery: 3.7V 1200mah 
Charging Time: 1-2 hours
Work Time: 15-20 days
Control Distance: 10M / 32.8ft
Size: ( 14*3.5*3.5 )cm / 4.2*1.0*1.0 inch
Weight: 105g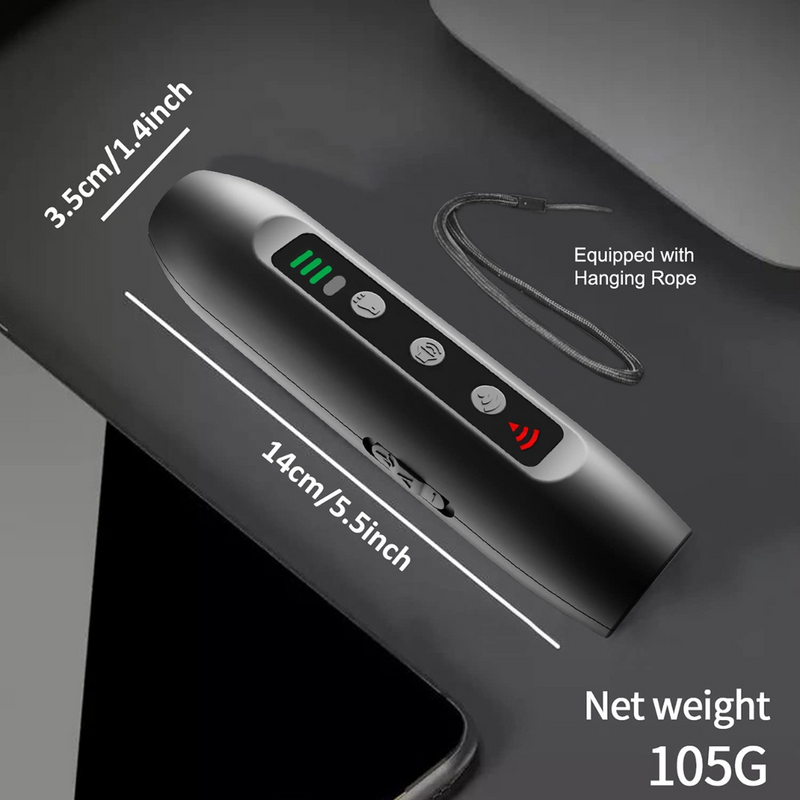 Package List:
1* Dog Repeller
1*Lanyard
1*USB Cable
1*Manual
Shipping & Delivery
Free shipping for all orders over $69.99
Once your product has shipped, it usually takes 7 to 12 business days to receive depending on your location.
Return & Refund
You can return your product up to 30 days after receiving your order. Please make sure that the products are not used or damaged and in the original box.
All products are brand new unless otherwise specified. 
2023Release Dog Bark Deterrent Device