Personalized No Pull And Reflective Elements Adjustable Training Dog Harness
Guaranteed SAFE Checkout
Personalized
Upload your Pet name and phone number
Maximum 15 Characters Per Line
Guaranteed for Life of Pet
NOTE: Remember to upload your information by the image, if not we will send a pet harness randomly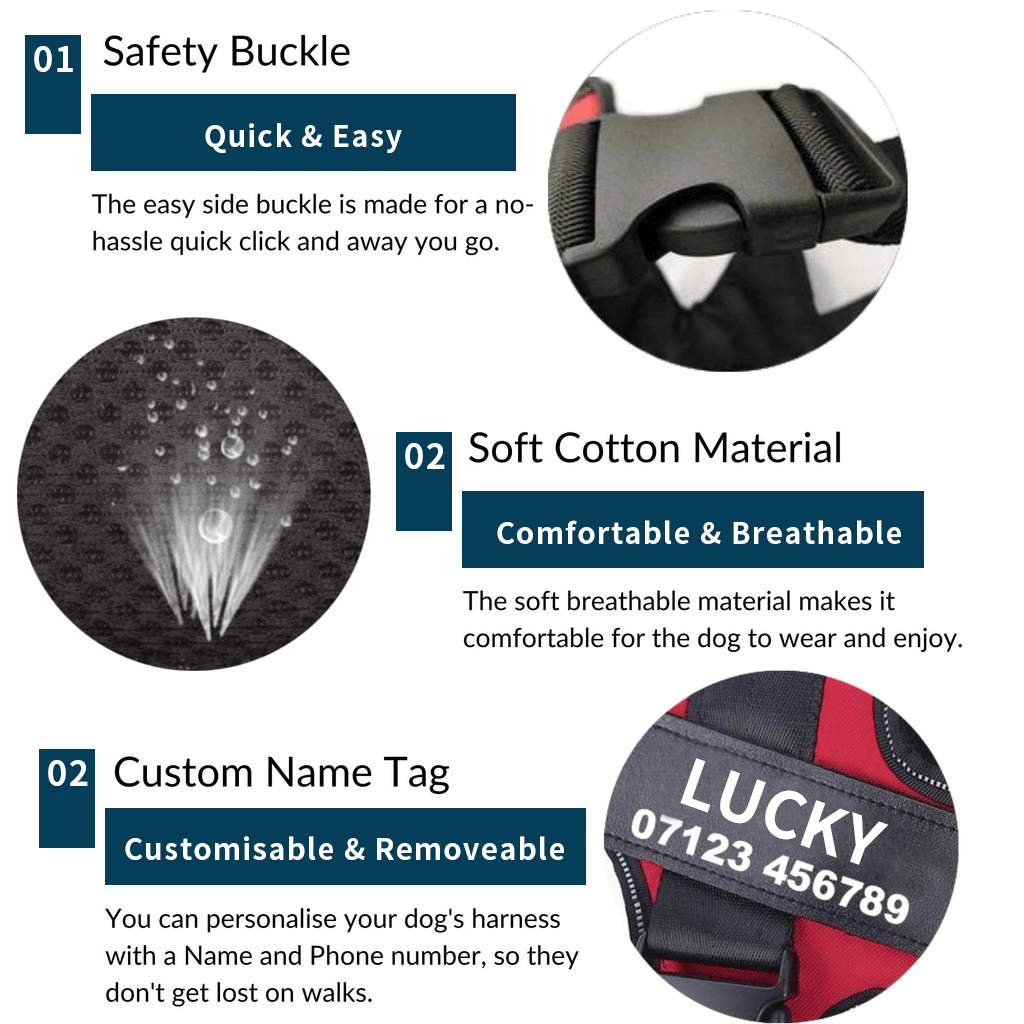 More Details

KEEP YOUR DOG COMFORTABLE & PREVENT INJURY - This harness prevents general discomfort, strangulation, limb or mouth injuries, skin problems & neck damage. The no-pull harness goes around your dog's body instead of their neck to keep them comfortable & happy.
EASY ON, EASY OFF - A hassle-free experience, quickly & conveniently get your dog's harness on & off in a matter of seconds. Simply put the harness over your dog's head & fasten the clip, then they're ready to go.
IMPROVE YOUR DOG WALKS - It's easier & more comfortable for your dog to walk with a harness so they will enjoy their walks much more. It also makes it much easier for you to walk your dog.
KEEP YOUR DOG SAFE - The harness keeps your dog locked in safe & secure, so you can easily control them. The reflective front strap & strips also make your dog visible to keep them safe at night.
PREVENT YOUR DOG FROM GETTING LOST - You can personalize your dog's harness with a Name and Phone number, so they can easily be returned to you if they get lost.
REDUCE RESTRAINT & ANXIETY - The easy-on neck and chest straps are adjustable, so it will not give your dog a sense of restraint and anxiety, as most standard collars do.
SIMPLE & EASY ATTACHMENTS - The stainless steel D-ring makes it easy to attach your leash, rope, or other restraints to your harness.
PREMIUM QUALITY - Our harnesses are made from high-quality, padded material for the most comfortable experience for your dog. Our harness's fabric is durable & made to resist tearing.
EASY PICKUP NYLON HANDLE - Each harness has a nylon handle built into the top for an easy grab to pick up your pet.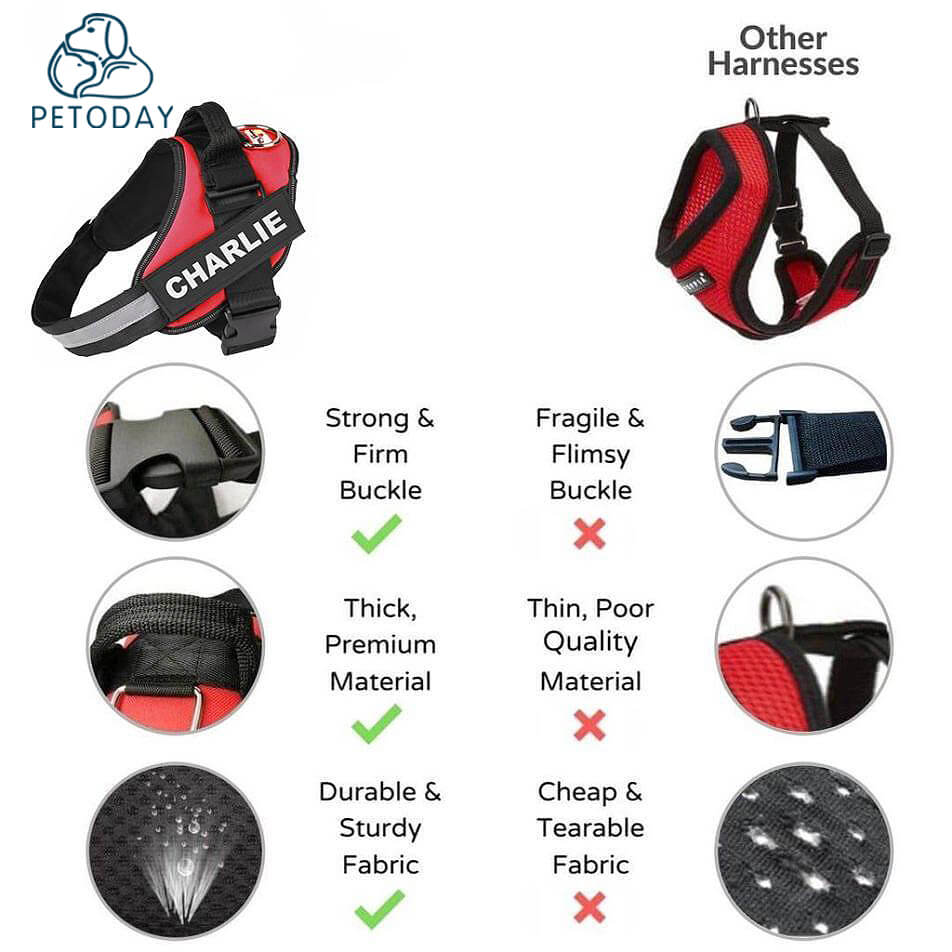 Shipping & Delivery
Free shipping for all orders over $69.99
Once your product has shipped, it usually takes 7 to 12 business days to receive depending on your location.
Return & Refund
You can return your product up to 30 days after receiving your order. Please make sure that the products are not used or damaged and in the original box.
All products are brand new unless otherwise specified. 
Personalized No Pull And Reflective Elements Adjustable Training Dog Harness